---
Welcome to Taffy's
of Eaton, Ohio
"The Music Mecca of the Universe"
---




Taffy's in Eaton, Ohio has a long tradition. It was founded in 1999

For a sample of Taffy's Wine Selection
go here >>
Want to join the great Taffy Team?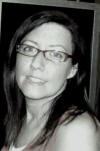 We are always taking PART TIME Job Applications!

We prefer restaurant experience, to be outgoing and have exceptional, proven work ethic.

For more info click here>>)

is a combination of Coffee House, Craft Brew Beer Paradise, and Wine Establishment. It has always operated as a Music Venue where musicians played each Friday and Saturday as well as Tuesdays and Wednesdays.
We always welcome touring musicians!




We offer delicious Bagini Sandwiches, and a large variety of excellent wine & craft brew beer.
Check out our Bagini Menu




FREE WIFI access is available, and an area where you are able to unwind on a leather couch and leather chair simply to find time to relax from the hustle and bustle of a busy day.

Almost all week & weekends we offer Live Music Performances.





Make sure to subscribe to our newsletter (see top of this page, or if you have any questions or comments click here
We can't wait to meet you . . . so walk right in . . .


We've decided that we should not only offer all of your favorite coffee & espresso drinks, fruit smoothies, lattes, chai, mochas, cappuccinos, but also desserts and pastries, sweets, candies, and other goodies. . . like our famous chicken salad sandwich
Stop by to take some home anytime!